The coordination office BioökonomieREVIER introduces itself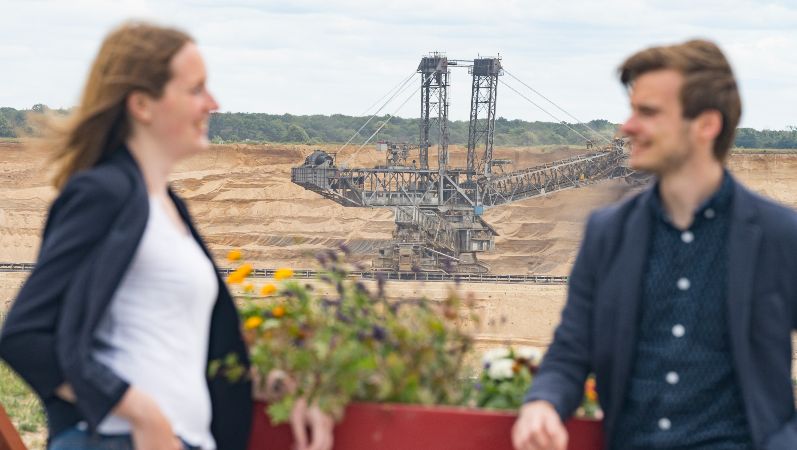 Networking and consulting are our daily business. Together with stakeholders from the region, a model region for sustainable and circular bioeconomy is established. Climate-neutral, resource-efficient and bio-based business models as well as circular value chains are developed through targeted transformation management. In addition, further measures are being implemented in the fields of action of qualification and regional development. Entirely in the sense of a model region for circular bioeconomy, where circles close and sectors cooperate and processes come together that usually are not linked.
Tasks of the coordination office:
Facilitate knowledge transfer in business, education and society




Advise and connect companies and regional actors




Support and advise cities and municipalities




Raise innovation potential for the green transformation




Develop and implement transformation projects in partnership with regional actors




Informing the public



Meet the BioökonomieREVIER Team
Our vision and mission: To establish a model region for a sustainable and circular bioeconomy
The goal of BioökonomieREVIER is to actively shape the green transition of the Rhenish lignite mining area towards a circular, sustainable bioeconomy model region to compensate for the consequences of the lignite phase-out in 2030 and the associated job losses. We develop and demonstrate circular value chains and climate-neutral, resource-efficient, and bio-based business models in the model region through targeted transformation management. Further measures are implemented in the fields of qualification, regional development, and knowledge transfer to society.
more about the model region (in German)